What traditions do your family observe or implement, year after year?
Who makes the turkey at Thanksgiving?
Who puts up the star each year on the tree?
Where do the stockings go?
Who do you celebrate at Christmas time?
hanksgiving: In my family, we use my grandfather's recipe for the turkey. Butter stuck up inside the skin, sage, rosemary and a little thyme for seasoning. Cornbread mixed with the same sage, rosemary and thyme, stuffed inside the turkey. We bake a pumpkin pie and make homemade whipped cream: heavy whipping cream, a dash of vanilla, and just a smidge of sugar. Sometimes I'll do another pie, such as apple, and still do whipped cream. I let the girls lick the spatula or spoon when we're done. We cream potatoes, leaving the skins on, and mix with seasonings, butter, and milk. Serve everything with green beans, salad, or other vegetables. We then go around giving thanks for things that have happened in the last year, or things that we've discovered.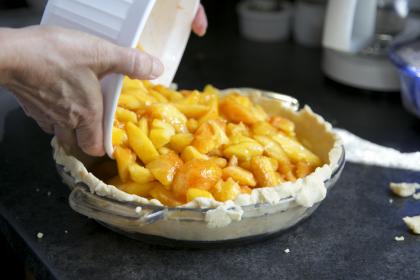 Christmas: a time of the holiday season also celebrated in some homes as Kwanzaa, Hanukkah, or other.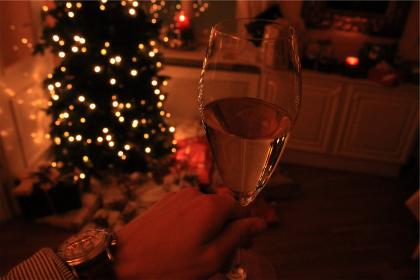 We always decorate the tree together. The girls alternate years to put the star on top of the tree. Each year, I buy them a new ornament. So far, we have nutcrackers, horses, names, birds, and "toys". An angel on the wall watches over us from November through January. We read the Nativity story, found in Luke (of the Bible) – and that's our "advent tradition" – we take it a couple verses each day until we culminate with the Birth of Christ on Christmas morning. We always have a birthday cake or pie or some kind of dessert to celebrate Christ's birth. Each year, the girls get to choose either a large-ticket item, up to $50 (or more, if I've saved up enough all year); OR they can choose four items: 1) something they want, 2) something they need, 3) something they'll wear and 4) something they'll read.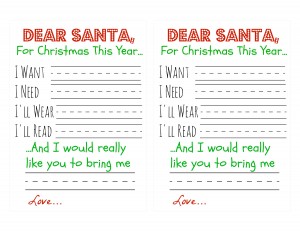 I wrap their gifts – all the gifts for one child – in the same wrapping paper. I've even seen where their paper isn't marked, but a slip of it is stuck down in the bottom of their stocking – they then have to match their paper to the wrapped presents. A new tradition we started about three or four years ago is going to Christmas Eve services at the Orthodox Christian church. We break the fast with them and enjoy a Christmas dinner with friends and family.